Attention Eagle Families, Wednesday, March 29th BHS will be administering the New Mexico -Assessment Science Readiness exam to our juniors and select seniors on campus. The rest of the student body (Freshmen, Sophomores, and Seniors) will have a remote learning day and teachers will be posting the daily assignment on Schoology.

Congratulations to the BHS wrestling team, Head Coach Nick Sanchez, and his staff on being the 2023 State AAAA Boys Wrestling Champions! Proud to be an Eagle!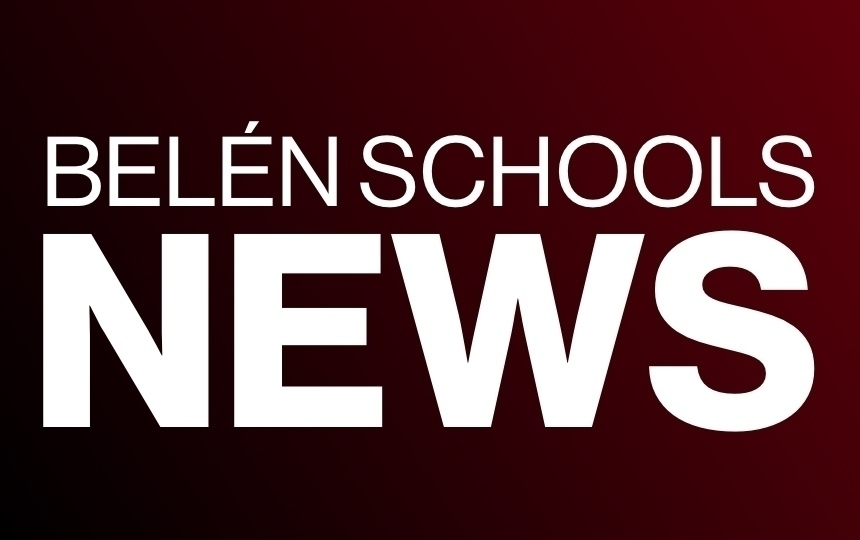 Eagle Families, BCS is notifying all that due to safety protocols on buses and other factors, Floral deliveries on Tuesday, 2.14.2023, will not be allowed for STUDENTS ONLY. Please note...BCS will not accept any floral deliveries on Tuesday, 2.14.2023, for Students Only. The district and BHS appreciate your cooperation-Thank you
Reminder of Parent Advisory meeting Tuesday January 31st at 5PM. Topic-Strategic Planning Input on the Mission, Vision, Core Values, and Goals
BHS was placed on a modified lockdown as a precaution at1:27 PM due to police activity in the area but not on campus. The modified lockdown was lifted after 3 minutes.
BHS will have our next parent advisory meeting Tuesday 1/31 at 5 PM. If you were unable to attend our first meeting, please join us as we continue dialogue about strategic planning. The dates for for upcoming meetings are: Jan 31, Feb 21; March 21; April 18th
BHS is on a 2 hour delay for students. Staff should arrive as close to their regular report time as safely possible Click on the link for the schedule .
https://5il.co/1nour
BHS is on a 2 hour delay Students report at 9:05 AM-BCS has posted to all TV stations as well. Teachers, Administration, Secretarial, and Clerical should report as close to report time as possible.
Good afternoon BHS families, Beginning Monday, January 23rd, students will be required to have a signed updated Permission to Leave Campus Form in order to leave camus before 2:25. If you need a new copy of this form, please see Mrs. Belinda in the front office.
The deadline for students to apply for this school year's NMAA Foundation Scholarships is February 1st, 2023. The Foundation will award approximately 40 scholarships to New Mexico high school students this spring. We are also excited to announce that for the first time, two of these scholarships will be distributed to students interested in continuing their education within a trade/technical school/program. The application portal is open and can be accessed from the NMAA website at:
https://www.nmact.org/foundation/scholarship-forms/
BHS had a successful drill. It concluded at 10:15. Thank you for your cooperation.
BHS will be conducting a Shelter in Place DRILL at 10:05 to practice for a weather related emergency. This is only a drill. Thank you
BHS will be hosting a series of parent forums. These meetings are designed to gather input from parents and serve as a means to increase parent involvement in discussing focus areas and strategic planning that will be an inclusive and meaningful roadmap for BHS. Our first session will be in the BHS Library Tuesday 1/10/23 from 5:00 to 6:00PM.
As a result of police activity near the campus, BHS was placed on a modified lockdown at 2:39 PM as a precaution. Dismissal of students had already occurred, and the police activity was not at all related to anything at BHS. At 2:41 PM BPD notified us that we were clear to resume normal activity. Any students visible on campus were brought into the building until we received the all clear.
Happy New Year BHS Students, Staff, and Families! Students will return to school on Thursday January 5th. Students will be on the "C" Day schedule where they will attend periods 1-8 for Thursday 1/5 and Friday 1/6. The week of January 8th, BHS will return to the regular schedule that was followed first semester. Parents, please remember that the front gates do not open until 6:55 A.M. because we do not have staff in place to monitor students. Please help us reduce traffic on Delgado by not arriving to line up too early. Lining up too early prevents students and staff from reaching the building. Thank you for your cooperation. NOTE to Seniors: Be sure to reschedule your meeting with Ms. Lawson, if you missed your meeting in December!
Good evening BHS! Thursday, December 15th and Friday December 16th, students will be taking their finals for their classes. Finals will both be paper-pencil based and computer-based. To be prepared for all of your finals, make sure you bring your laptop fully charged to school both days. Thank you and best of luck with your final!
Good Evening BHS families! Beginning tomorrow, BHS will be returning to our original student drop-off routine. Student drop offs will enter through the main gate on Delgado, proceed to the second entrance, continue through the student drop-off lane and exit out the main gates. Student parking will continue to enter through the Eagle Lane gate, drive around the 700/Garage building and proceed to the student parking lot.
As we return from break, student drop off will be the same as before break. Enter the north gate from Eagle Ln and proceed behind the CTE/700 building. Form two lines-Parents stay left for drop off traffic, student drivers stay right then turn right for student parking. ADA /wheelchair placard access follows student drop off traffic- security staff will guide you behind 900 building. STAFF parking is the same as before break. Please use caution and be patient. Thank you for your cooperation. REMINDER of picture retakes and picture pick up 11/28.
Good evening BHS families! Due to the temporary shift to remote learning we were not able to pass out student pictures or hold retakes when originally planned. On November 28th students will be able to pickup their pictures and take a picture retake if needed from 8-12. Have a restful week and we will see you back in school on November 28th.
Thank you everyone for your cooperation with our drop-off and pick up procedures! It flowed nicely. We will repeat the same procedures Friday 11/18. Reminder that we will open the north gate off of Eagle Ln. for parent drop off and student drivers at 6:55 AM. This allows time for staff to be set up to guide and monitor traffic and students. Again, thank you for help with arrival and dismissal. We had a great day having our students back in person! We want to give a HUGE shout out and Thank you to all BCS Support Services and all district personnel for their support and assistance- We appreciate you!