Busses from DCE just left and all kids are on their way!
Good news! Busses will be here shortly. All students who are still here will be picked up soon and on their way. Thank you for your patience!
Update on busses: They are running a minimum of an hour late. If you would like to pick up your child please come to the front office with your ID. Thank you.
Good afternoon. Busses will be delayed today due to a situation at the high school. If your child normally rides the bus and you would like to pick them up please come to the front office with your ID.
Families the mosquitos are fierce on campus this morning. We will get the grounds sprayed but you might want to consider putting mosquito spray on your children this morning.
Announcing the return of popcorn and pickle sales at DCE! Orders are taken on Thursdays and passed out on Fridays. Both are $1 and sales begin tomorrow! Also just a friendly reminder our office is closed every Wednesday afternoon so our staff can attend training. Have a great afternoon.
Matthew Marquez from Dennis Chavez is our perfect attendance winner for the week of 9/6/22-9/9/22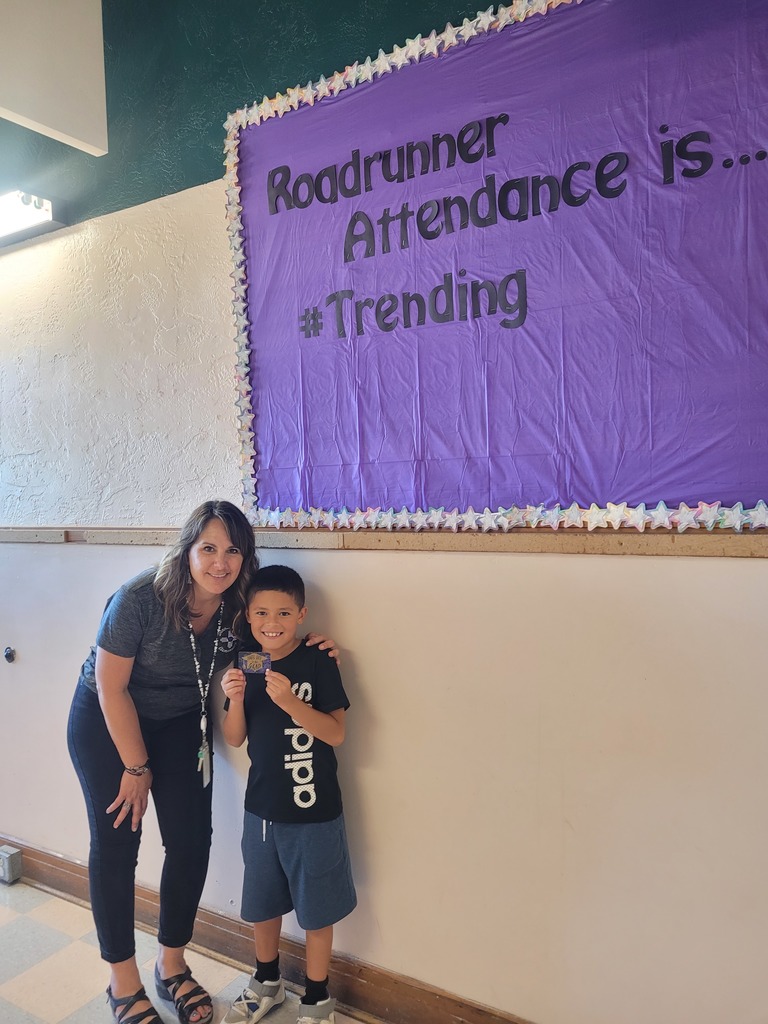 Brandon Duran is our perfect attendance winner at Dennis Chavez for week of August 29th-September 2, 2022.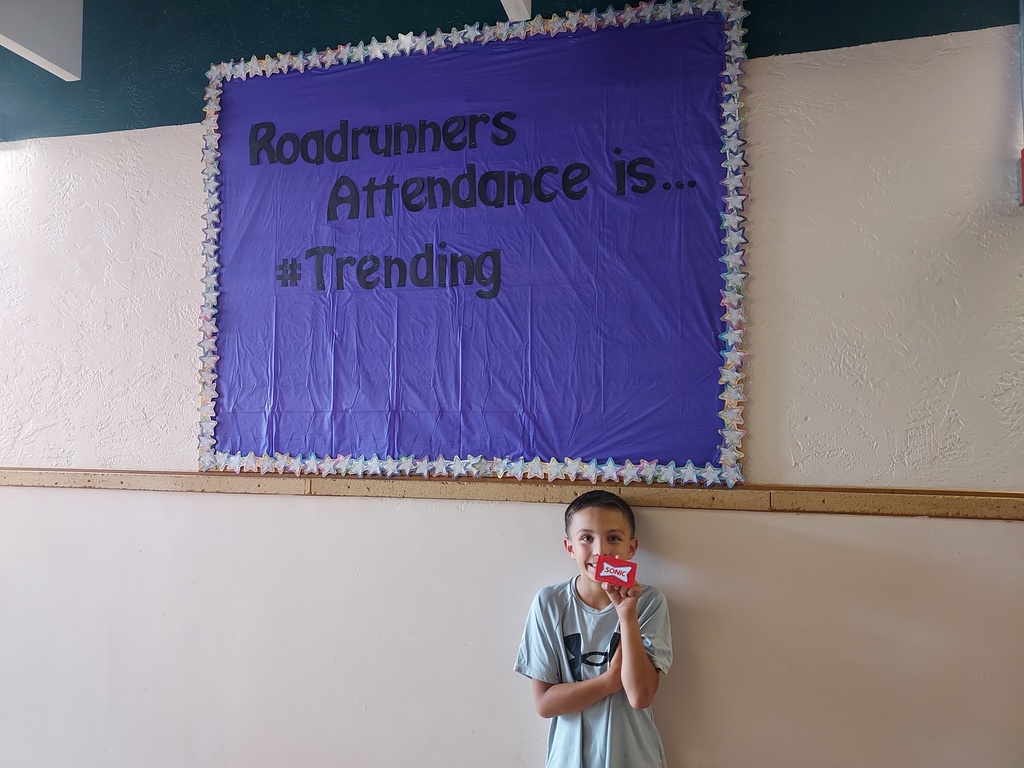 Good afternoon parents~ for the safety of your children we will ask every car to present their pick up card every day during dismissal. Please make sure all family members who are coming for your children have one. Cars without cards will be diverted to the office to check IDs. Also remind all of your family members that access to the pick up line comes from 10th street and never from Main Street. Your cooperation is appreciated!
We will be practicing a campus evacuation drill this morning. This is only a drill.
Tomorrow is DCE Spirit Day! Students should wear their new T shirts. We will be taking a student body picture all together in the afternoon. DCE is the place to be!
For safety reasons, we will be strictly enforcing our card system at dismissal. You must have your "purple" ore "blue" card displayed and visible on your dash board to be able to pick a student up from our pick up line. Vehicles without the card will be asked to get out of line and report to the front office so office staff can check your ID. Thank you for helping us keep our kids safe!
Good morning! The mosquitos have been bad on campus. We are getting the campus sprayed today, however mosquito spray might be a good idea for your kiddos. Thanks!
Today we practiced a lock down drill at DCE. Again this was only a drill. Thank you!
Good afternoon. Unfortunately this morning we had a fender bender in the drop off line due to cars trying to access the line from main street by McDonalds. For the safety of all of our families all access to the pick up line MUST come from 10th street. Thank you for your cooperation and please inform family members who may be bringing or picking up your children.
Families~ The office at DCE will be closed to the public every Wednesday afternoon for the remainder of the school year. Our office staff will be attending professional development off site. Thank you.
Our pick up line gets smoother every day! Thank you for cooperating and accessing the line from 10th street. As cars turn NORTH onto Romero street we encourage you to begin to form TWO lines. The line on the right should be PURPLE cards and the line on the left BLUE. Please allow enough space for this to happen. We believe this will be the most efficient way to ease the wait time in the pick up line.
DCE Families~ What a wonderful first day on our new campus! Teachers were happy and kids were smiling and many systems worked really well. We have some reminders for arrival and dismissal time. All access to the pick up line needs to come from 10th street. There is NO ACCESS from the McDonalds/Main Street Area. We plan to have security presence to help us with that. We ask that all loading and unloading of students happens on the passenger side of the vehicles. Your cooperation will help us facilitate drop off and pick up safely and efficiently. We were notified the morning bus stops for bus 1903 will be 15 minutes EARLIER than today. Please have them out sooner. Thank you and we look forward to tomorrow.
Hello Families! The DCE open house is from 5:30-7:00 this evening. We are learning that the district may have listed our start time as 5:00, however that is incorrect. Our teachers will be ready to greet families at 5:30. Sorry for any miscommunication and we will see you at 5:30!