Hello Families. The DCE campus is closing for the afternoon so we can do a visit to our new campus. Also please do not forget tomorrow is DCE spirit day!
Calling all 2022-2023 Kindergarten students!!! We will be having a Kinder jamboree on April 23, 2022 from 10:00am-12:00pm at the old ALCO Parking Lot. Please bring proof of residence, your child's shot record and original birth certificate to register our up and coming Roadrunners! Food and prizes will be given. We look forward to seeing you there! Please spread the word to all family and friends with an upcoming Kinder student.
Happy Monday DCE Families! Tomorrow, 4/19, is the last day we will collect money and tickets for our raffle. Please send in what you have left tomorrow. We will do our drawing Wednesday, 4/20 at 10:30 on Facebook Live. Winners will be called that afternoon. Thank you for your support!
Today is the deadline to order your year book for $12.10 and have it delivered to school! You can order the yearbook online by visiting
https://www.treering.com/validate
? passcode=1015813736324422 If you order after today, it will be delivered to your house and you will have to pay for shipping. Have a great day!
Good morning DCE families! NM State testing has begun. It is important that your child is here everyday and on time. Here is the schedule: 3rd grade: April 4 & 5 4th Grade: April 7 & 8 5th Grade: April 11 & 12 6th Grade: April 13 & 14 Also raffle ticket sales are going great! Thank you for your support.
Student Leadership is selling St. Patrick's Day popcorn! The popcorn will have M&Ms, marshmallows, Lucky Charms, and will be green. It will be $1.50 and will be sold tomorrow, Wednesday the 16th and will be delivered on the 17th. Thank you for supporting us!
Good Morning! Just a reminder, we are no longer required to conduct temperature checks on students as they arrive. See you soon!
Good morning! We have a few announcements: To support our BHS basketball team in the state semi-finals, tomorrow is Eagle Spirit Day! Show your Eagle spirit and wear maroon, gold or white. Next we have a limited number of purple DCE shirts for sale in the office for $15. First come first serve! Finally, next week is the last week to donate for our themed baskets. Help us make this fundraiser successful! Thank you for your continued support!
Tomorrow is spring photo day! All students will be photographed with a close up and 3/4 length photo and you will receive a proof to see your student's photo before you buy. The picture will also be used to build the class photo. Have a great evening.
Good morning Dennis Chavez Families. Please join Mr. Sanchez and Mr. Sedillo for a parent meeting on Monday March 7, 2022 at 5:15 pm in the cafeteria. They will be discussing new student boundaries and the timeline for construction.
DCE was put on a modified lock down today for approximately 30 minutes due to a high speed chase in the area. The lock down has been lifted and student learning is underway!
DCE families! Look for the "Twos Day" flyer in dojo!
file:///C:/Users/montanoa/OneDrive%20-%20Belen%20Consolidated%20School%20District/DCE/Communication/TwosDay.pdf
DCE families. Join us for a little fun on Tuesday, 2-22-22 aka "Twos Day!"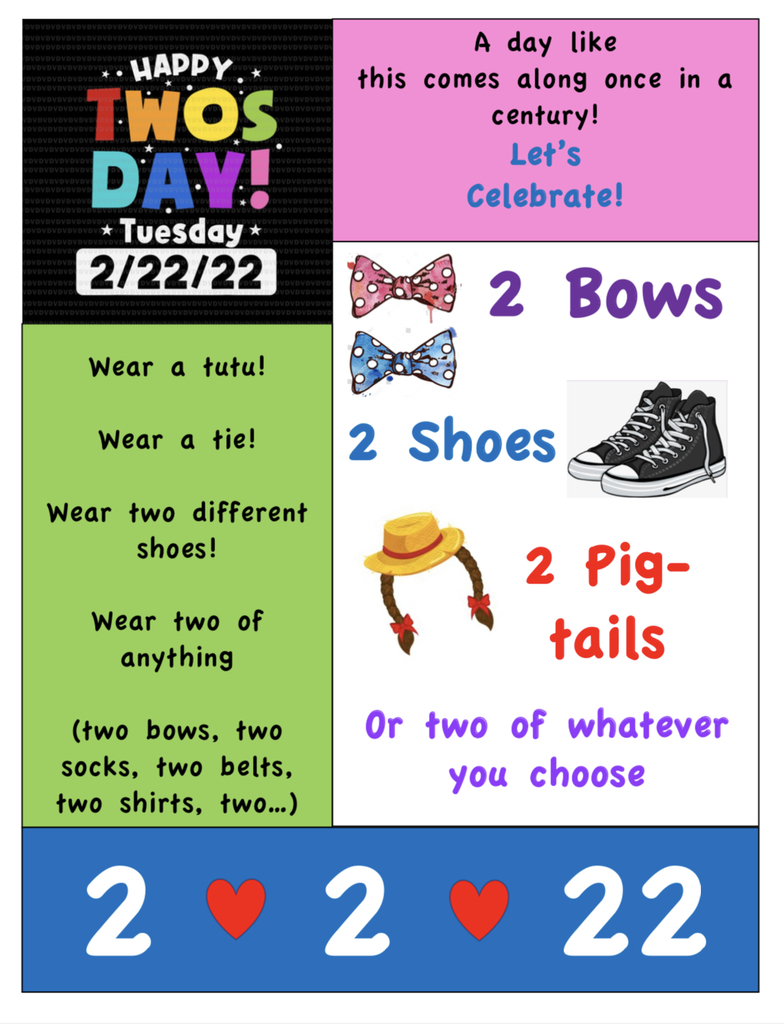 There will be no school at DCE on Friday, February 18. The issues with the plumbing are not resolved and the water is still shut off. Teachers will be in contact through Dojo if there are any assignments to complete. Again, no school tomorrow 2/18. School will resume on Tuesday, February 22 as we are off on 2/21 for Presidents Day.
Good afternoon DCE families. There will be no school at DCE tomorrow Thursday, February 17. We have plumbing issues and water to the site will be turned off. . Thank you for your patience. We plan to be on regular schedule for Friday, February 18.
February 15, 2022. Belen Consolidated Schools has confirmed 1 employee at Dennis Chavez Elementary School in Belen, NM has tested positive for COVID-19. There were no close contacts. All the appropriate steps as per NMPED guidance has been completed. If you feel you have any symptoms of COVID-19, please contact the Department of Health Coronavirus Hotline at 1-855-600-3453. If you have any concerns, please call the district at (505) 966-1271.
Please see the attached for Valen-kind week at DCE!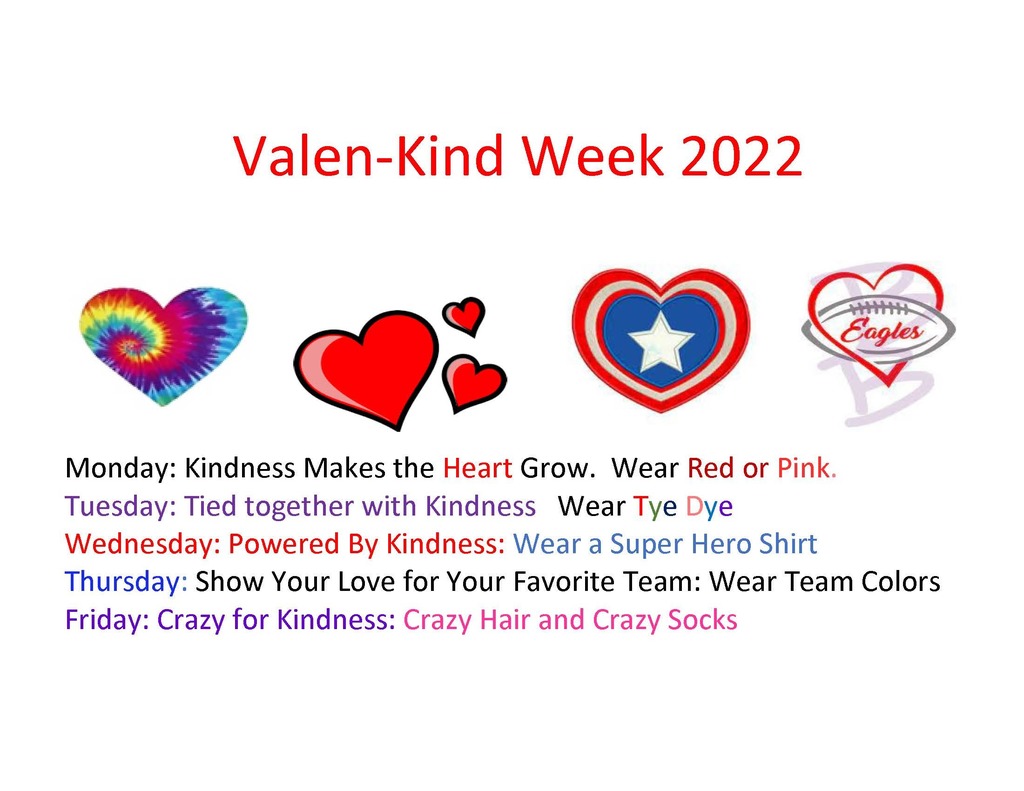 Good morning DCE. There is a power line down on campus. School will be cancelled for DCE only today, Friday, February 4. Have a great day.