EDIT MAIN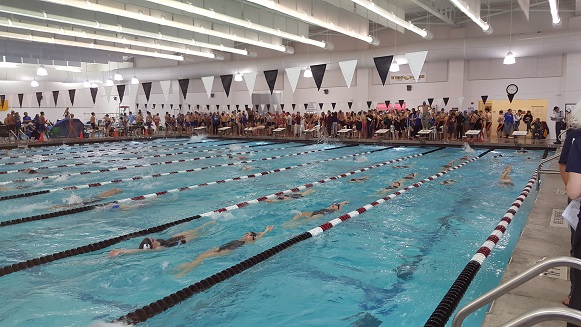 ---
The Belen Eagles Natatorium and Outdoor Swimming Pool will begin a lap swimming only soft opening for the indoor pools beginning Monday, June 15, 2020. Lap swimming must be by appointment only. We will have 30-minute appointment slots and you may reserve two back to back appointment slots. You can make reservations up to two days before your swim. For Monday, June 15, and Tuesday, June 16 you may make reservations by phone at 966-1338 between the hours of 8:00 AM - 3:00 PM. The hours of operation once we are open will be as follows:
Monday - Friday 9:00 AM -12:00 PM
Tuesday - Saturday 1:00 PM - 3:00 PM and 4:00 PM - 6:00 PM
We will be doing a complete cleaning of dressing rooms and lobby between each session and at the end of each session. All staff and patrons will wear masks to the building and in the building when you are not in the water. Social distancing will be observed at this facility and hand sanitation/washing is encouraged often. We ask that patrons come ready to swim, shower before you get in the pool, and do not plan on showering after to minimize time of contact in the dressing rooms. We are also asking you to bring your own water so that the water fountains are not a shared point of contact. Unfortunately, we will not be providing any green storage bags or sharing any pool equipment (kickboards, fun noodles, etc.). You may bring your own.
If you have any questions or concerns, you may call the pool at 505-966-1338.
Thank You