EDIT MAIN
We are currently taking an Interest Survey on possible Monthly Adult Community Fun Swim Competitions. If you are interested in competing or volunteering to help, please take the Interest Survey at the following link:
Interest Survey - Adult Swim Competition
---
Due to changes at the Belen High School, we will be able to open the BCS Natatorium starting Tuesday, 8-24-2021. We will be open our normal Indoor Season operating hours. Please, remember to wear a mask. Masks are required and must be worn properly (covering nose and mouth) in all our indoor areas when you are not in the swimming pool. Gaiters and bandannas are not approved masks. We are obligated to enforce proper mask wearing to aide in safety of all and keep us operating.
Thank you for your understanding and help in this matter.
---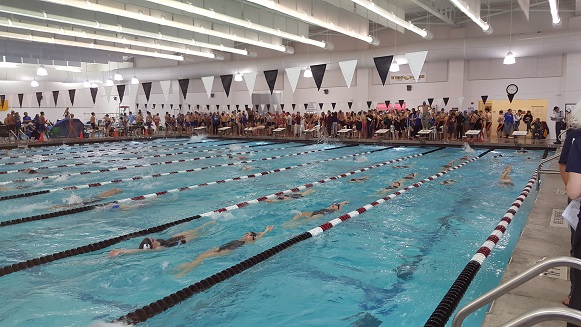 ---
We are currently in our Indoor Hours until June 14th the Indoor Hours are Tuesday - Friday 9:00 am - 12:00 noon and 4:30 pm - 6:30 pm. Saturdays we are open 1:00 pm - 3:00 pm and 4:00 pm - 6:00 pm. We are in turquoise and no longer need to make reservations for our dive pool which will be capped at 28 swimmers. We ask that you still make reservations for our lap pool. Drop-ins are subject to availability. Our outdoor pool will open on June 14th in the afternoon.
Masks are still required in our dry areas because we are on a school campus and have many unvaccinated students that are at risk. The showers are also presently off-limits except for our deck shower. See our flier about swim lessons or call us during open hours and we can assist you.
Thank you.