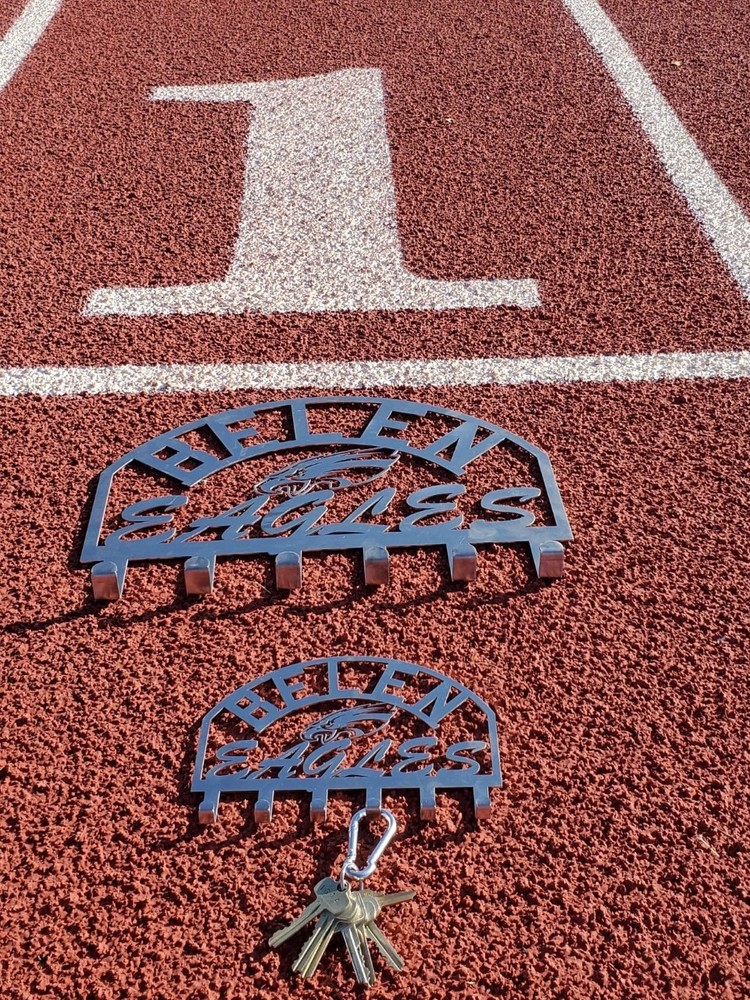 BHS Cross Country Team Fundraiser
RaeCee Vallejos
Tuesday, September 29, 2020
Looking for a place to hang your keys and masks? Well, the BHS Cross Country Team has got you covered!
They are currently selling large and small custom eagle hook racks.
Please see below for pricing and contact info.

Go eagles!
Large Hanging Hook Rack $50.00,
Small Hanging Hook Rack $25.00.
If you are interested, please call one of the Coaches:
Fernando Sisneros 505-463-1997, or Joann Silva 505-573-0171.