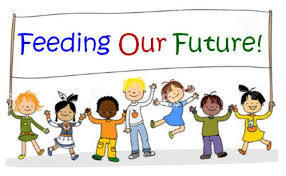 New Remote Meal Service
Taira Chavira
Wednesday, September 09, 2020
Student Nutrition Department
Dear Parents/Guardians:
With the USDA's announcement that they are extending the Summer Food Service Program (SFSP) until December 31, 2020 to School Districts with approved applications, BCS will be taking advantage of this program and be able to provide meals, not just to our students but our children in the community from ages 1-18.
The Belen School District is approved by the State Department of Education for the hybrid schedule. We will be operating our 11 schools on what they call Restricted-Open schools with the SFSP. We will have 4 sites that will be open to our remote/virtual learners and the children of the community from ages 1-18 not enrolled in school while the remaining 7 schools will remain restricted, providing meals to only those attending school in the hybrid mode, ensuring the safety, security, space and control within those school sites.
BEGINNING Monday, September 14th, meals will be provided for all remote/virtual students and our children of the community ages 1-18 not enrolled within the Belen Schools at the following school sites Monday through Friday on regularly scheduled school days from 12:00 pm to 1:30 pm (the previous plan of picking up a weeks worth of meals on Wednesday has been cancelled).
Central Elementary
Dennis Chavez Elementary
La Merced Elementary
La Promesa Elementary
***Curbside will be available every Wednesday at any of the school kitchen sites as there are no children in session on Wednesdays.
To maintain the integrity of the program, we are requesting that children be in the vehicle when picking up meals or the parent or guardian picking up meals can provide a copy of their student's ID card to those distributing meals curbside.
No adult meals will be sold or provided. Curbside meals are intended for enrolled remote/virtual students or children 1-18 not enrolled or attending BCS in the hybrid mode.
Please bear with us and thank you for your patience as we work through the process. Our goal is to serve our students and our community.
Sincerely,
Janet Sanchez, SN Supervisor, BCS
505-966·1712