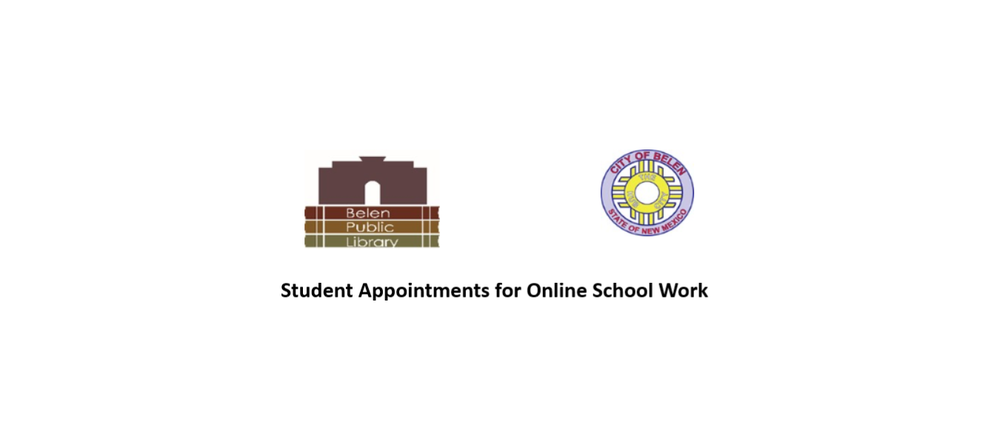 Belen Public Library - WiFi Access
Taira Chavira
Wednesday, August 05, 2020
*WEATHER PERMITTING* (Individuals may use Wi-Fi devices from their cars during inclement weather).
Beginning August 18, 2020, the Belen Public Library will permit limited access to the library patio area for students K-12 to access the library's free internet Wi-Fi services.
Appointments are made by phone only at 505-966-2600. For fairness to those without internet access, appointments cannot be made by email.
Appointments are set between ­­­­­­­­­­­­­­10am and 4:30 and will last 1 hour (last appt. of the day will end at 4:30pm). Individuals who arrive late will lose time from their appointed hour.
Students 12 and under must be accompanied by an adult. Only students and adults from the household of the students may use the patio area at this time.
No other area of the library will be open. No public restrooms will be available.
Staff/Tech Support is not available for assistance.
Social distancing and face masks/coverings are required and temperatures will be taken.
Students must have their own electronic devices.
Students must have their own supplies (pencils, paper, etc.)
Printing for school assignments can be emailed to the library at belenpubliclibrary@gmail.com.
Students must sign in and sign out with a librarian on duty.
Maximum patio capacity is 12 people. 2 people per picnic table, 1 person per bench. This limit includes accompanying adults. People sharing a table MUST BE from the same household.
Wi-Fi password is Guestwifi.
Library Wi-Fi is available from Monday through Friday 6:30 am until 8pm in the library parking lot.
For individuals without electronic devices, computer appointments inside the library may be made from Monday-Friday 10 am to 4:00 p.m. by calling 966-2600.

Individuals who are not feeling well or have active symptoms
may not enter the patio.