Our very own Gil Sanchez Elementary School has received one of the most distinguished honors a school can attain. On Thursday, September 24, 2020, at 11:00 am., Gil Sanchez Elementary School was officially announced as a 2020 National Blue Ribbon School. It is amazing to see that Gil Sanchez will be nationally recognized for all their efforts and success. Congratulations to Principal Carla Martinez, staff, students, families, and all those who have contributed to the success of this school. If you would like to view announcement, you can do so from the link provided:
https://youtu.be/oTdbOuSIh9o
Parents and Guardians, In order to stay current with our safety guidelines, we are setting a deadline of Friday, September 11th, to make any changes to your child's program. This deadline will allow us to fully comply with the guidance set forth by the state. We know it is a difficult time and the safety of our children is number one on our list of importance. Thank you for your understanding in this matter. Have a great Eagle Day!
Parents of Hybrid tracks A and B please use the following link to reserve meals for the days your student is not in attendance. Hybrid A will receive meals for Wednesday through Friday and Hybrid B will receive meals for Monday through Wednesday.
https://forms.office.com/Pages/ResponsePage.aspx?id=tpWbNBVyTk2gQASUxmP7NMwXIJxx5NhBjrjQMdCnYXdUMVA0Q1RNUFdVREVWOVpBWkkySEo0WDFTMi4u
Fill | Official 3 Day Meal Registration Form for Hybrid Students at Rio Grande Elementary NOTE: Hybrid Model student(s) MUST be registered at Rio Grande Elementary NOTE: Student ID is not required as meals will be sent home with student(s) per A and B day schedules. (Tuesday's and Friday's) NOTE: If your child will be absent on a Tuesday or Friday and want to make arrangments to pick up meals, we ask that you call your school cafeteria at 966-2221 before 12:00 pm and let them know. Thank you! forms.office.com eceive. Thank you
Rio Grande Remote Learners only. Grades K through 6th resource materials for learning at home will be given out Friday, September 4th from 9:00 - 11:00. This will be a drive through event. Thank you!

Hola del Departamento de Transporte de Belen Consolidated Schools. La matrícula del autobús escolar ahora está en línea. Los registros de autobuses se publican en nuestra página web en
www.beleneagles.org
. Desde nuestra página de inicio, seleccione el menú y, en la lista desplegable, seleccione Información de transporte. Los pasajeros se publican en inglés y español. Descargue, complete y devuelva a
busridership@beleneagles.org
o envíe un fax al: 505 / 966-1185. Los estudiantes deben estar registrados antes de la recogida. ¡Gracias!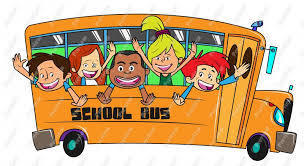 Hello from the Belen Consolidated Schools Transportation Department. School Bus Ridership registration is now online. Bus registrations are posted on our webpage at
www.beleneagles.org
. From our home page select menu and from the dropdown list select Transportation Information. The Ridership Forms are posted in English and Spanish. Download, complete and return to
busridership@beleneagles.org
or fax to: 505/966-1185. Students must be registered prior to pick up. Thank you!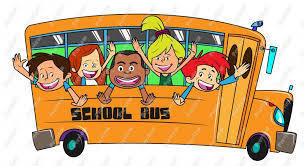 Good morning Rio Grande Eagles! You will be receiving a link to a survey asking which option you would like for your child this school year. Option A your child would come to school 2 days a week with the other 3 days on-line learning. Option B your child would strictly participate in on-line learning. The survey will be open until Thursday, July 16. Thank you for your time and patience.

As we prepare for the upcoming school year there are many uncertainties. Belen Consolidated Schools is working on preparing for students to re-enter school in the fall. The Public Education Department is working with a task force to provide guidance. The link to access the 2020-2021 Student Calendar that was approved by the School Board is:
https://go.aws/37m3V2p
. We are anticipating that we will start school as scheduled on August 18th. We are hopeful that it will be in-person with all our students but are preparing for variations that may need to take place do to COVID-19 CDC guidelines. We recognize that students are our foundation and will make decisions that positively impact their learning and well-being.
Rio Grande parents, We are now serving grab and go lunch daily from 11:00 to 1:00 to students. Come and grab a lunch made in our very own cafeteria!
Parents and guardians, If you have not picked up the items from your child's desk we ask that you please do so this week. Items will be waiting in the office. Thank you!
Parents and guardians, if you have a child that will enter Kindergarten this school year please call 966-2200 to schedule an appointment to fill out registration forms. You will need to bring a birth certificate, shot record and proof of residency. Thank you!
Parents and guardians, just a reminder that we are serving lunch in a grab and go manner every Monday through Friday from 10:30 to 12:30!
Thank you for being patient during this crisis! Teachers will be contacting you weekly to inform you of new work or websites that are available to you. If your child has work that is completed we ask that you keep it and await direction from your child's teacher. Thank you!
During the three week period of March 16 - April 6 office hours will be Monday - Thursday 8:00 am - 3:00 pm. If you have any questions please feel free to call 966-2200.
A grab and go featuring breakfast and lunch will be served Monday through Friday from 10:30 - 12:30. Please drive by the back door of the cafeteria to pick up student meals. Signs will be posted.
Early Release Day! Wednesday, November 6 Dismissal at 12:35