Congratulations are in order for our girls basketball team and coaches. They are the Champions in the Belen Elementary Schools Girls Basketball Tournament. Thanks for taking the time to coach Mrs. Apodaca and Nurse Tanya Gonzales. We appreciate you!
Good evening parents, reminder tomorrow is early release at 12:30 due to parent teacher conferences. No school Friday 17th or Monday the 20th.
Happy New Year from Gil Sanchez Elementary. I hope you had a great holiday season. Just a reminder that there is no school Monday the 6th. Students will return to school on Tuesday, January 7th. I am excited to be your new principal and getting to know you all better. I look forward to continue working hard to reach all of our goals for the second semester. If you have any concerns or questions please feel free to schedule a visit or give me a call. See you soon, Mrs. Martinez.
We would like to wish all of our students and parents a wonderful Holiday Break and a Happy New Year! Our first day back for students is Tuesday, January 7th. At this time we would like to thank Mrs. Renee Sanchez for all her years of service with the Belen Schools and especially her last five years at Gil Sanchez. Her leadership and hard work was instrumental in leading our school to a National Title I Distinguished School.We love you Mrs. Sanchez and wish you the best as you continue to help other principals and teachers do the right thing. May you fill more cups!
Exciting News for Gil Sanchez Elementary Gil Sanchez Elementary has been chosen as one of the two schools to represent New Mexico this year as a National Title I Distinguished School. The program is a project of the National Title I Association that publicly recognizes schools for their positive educational advances in one of the following three categories: Category 1: Exceptional student performance for two consecutive years Category 2: Closing the achievement gap between student groups Category 3: Excellence in serving special populations of students (e.g., homeless, migrant, English learners, etc.). Gil Sanchez Elementary was chosen under Category 1: Exceptional student performance for two consecutive years. Because only two schools per state can be selected as a National Title I Distinguished School each year, this award is an especially prestigious honor for the school, staff and students. Gil Sanchez Elementary students, community and staff will be honored at the next school board meeting on Tuesday, December 10th at 5:00 p.m. Please join us to help celebrate our success.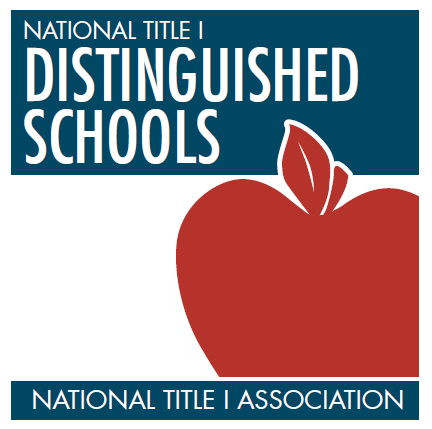 Hello Parents! Wishing you a very Happy Thanksgiving Break. No school next week, we return on Monday, December 2nd. Also, Holiday Picture day will be held on Thurs.Dec.5th. Flyers will go home with your child on Mon.. Dec. 2nd.