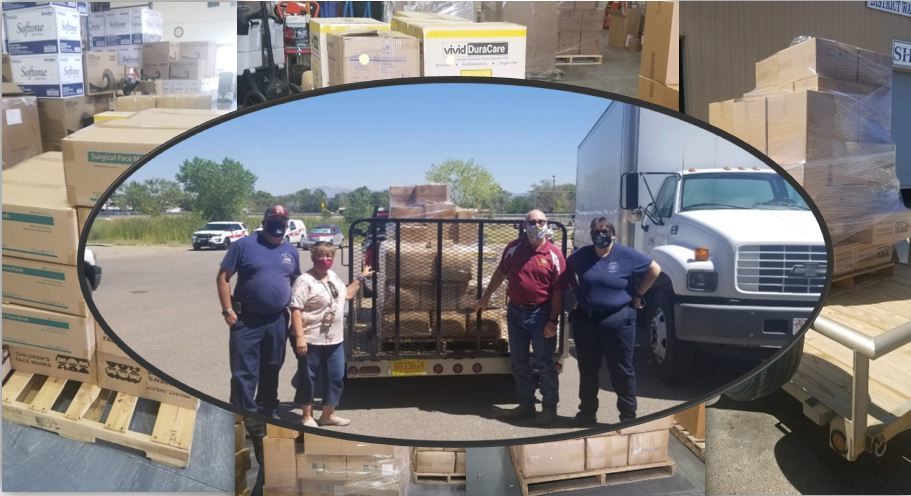 Thank You Valencia County Emergency Management Team!
RaeCee Vallejos
Friday, September 04, 2020
Our BCS Support Services Director, David Carter, as well as our Health Services Coordinator, Deborah Baca, have been working hard in the development and implementation of our school safety plan for the 2020-2021 School Year. The success of our school year comes not just from the hard work of our employees, but the profound and inspiring acts of support and kindness from our local community.
The collaboration and community support that has been displayed during this pandemic is truly inspiring. We would like to extend a very special THANK YOU to the Valencia County Emergency Management Team who have donated hundreds of personal protective equipment for our schools, students, and employees!